This tutorial will help you understand how to Edit the Email Series should you wish to change any of the pre-drafted emails or any new emails you have added earlier.
You have previously and successfully learned how to Create your Email Series and Add emails to your series. The next step is to Edit your emails and email series. Remember to think like the people you are sending these messages to as you craft your emails.
---
Via Computer Web Browser
Step 1: Expand the Campaigns category in the left hand menu and click on the Edit Campaigns sub-menu.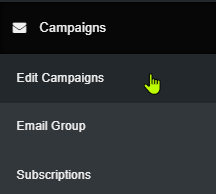 Step 2: In the Email Campaigns section, click on Edit Emails corresponding to the Series you wish to modify.

Step 3: Click on the blue Edit Icon next to the desired email to enable it for editing purposes.

Step 4: The email content will pop up in an editable format. Save the content after modification.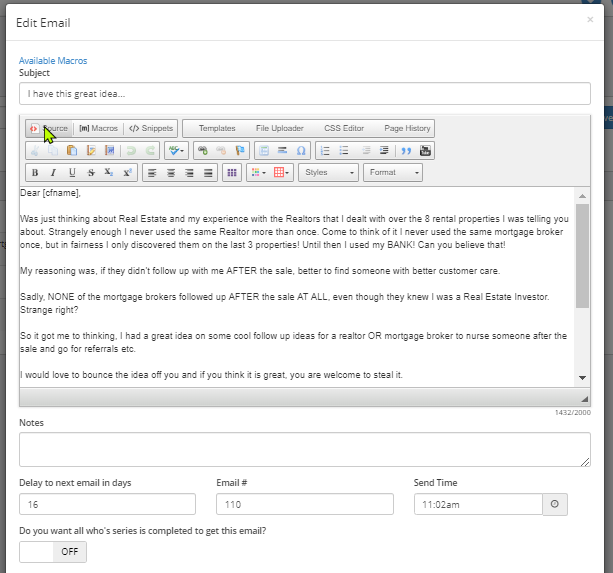 Note: Repeat Steps 3 and 4 to edit the other emails in the series. You can switch to another email series for editing those other emails, from the top drop-list and by clicking on the GO button after choosing the series you desire to work on.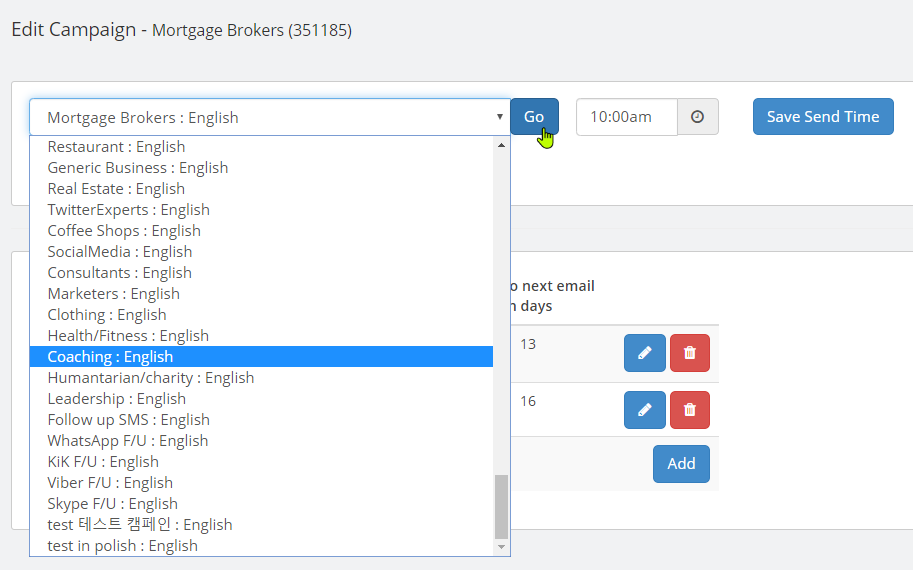 ---
---
Access through the Mobile App
All Small Business Dream Tutorials are shown with a Computer view as explained above. This is the easiest and most complete way to Configure your Small Business Dream system, but if you are wanting to configure some areas by using your Mobile App, here are the simple steps to help you get started quickly.
Step 1: On the home page when logging into the Mobile App, you will see Action List and Social Tasks.
Step 2: Click on the menu (3 horizontal lines) at the top left corner of the page to expand the list.
Step 3: Then you will see your Wallet, Store Details (where you can setup and view your store details), Contacts and Manage.
Step 4: Click on the menu item to view and configure that particular area of your system.
---
---
Until our Next Lesson on Managing Contact Categories!
Happy Dreaming. Yours Truly,
SmallBizDream.com Support and Training Crew
---
PS: If you want to jump ahead and learn more, you can see the entire training series by clicking here: Tutorial
---